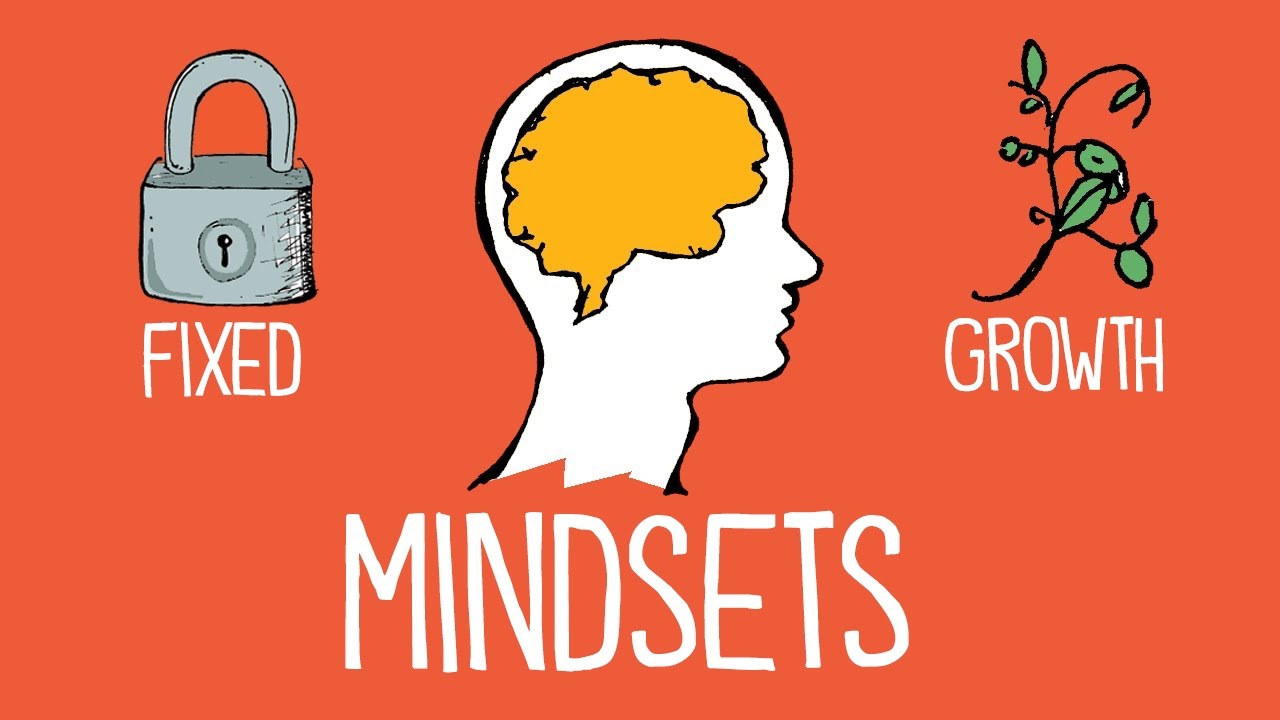 "If parents want to give their children a gift, the best thing they can do is to teach their children to love challenges, be intrigued by mistakes, enjoy effort, and keep on learning. That way, their children don't have to be slaves of praise. They will have a lifelong way to build and repair their own confidence."
Quote by Carol S. Dweck

In my work over the past 10 years with children and families, I have seen many children come in with a fixed mindset. This type of mindset struggles to foster growth and independence – however, mindsets can be changed and that starts with the parents and the environment. A growth mindset is the belief that you are in control of your own ability to learn, improve and grow throughout your life. This belief is especially important to children, as their minds are in the peak of growing and learning. A growth mindset helps children learn humility, teaches them that mistakes are okay and we can grow and learn from them. It also gives them confidence to take on new and intriguing challenges in life without fear which encourages the ability to persevere. I work with parents on how to foster growth mindsets as well as change their own. Below are ten ways in which parents can help assist children in growing and learning this growth mindset.
Teach your child about the brain and how it learns.

Teach your child about the different types of mindsets

Model growth mindset thinking

Discuss negative and positive self talk

Recognize effort over success

Teach them delayed gratification

Help them set goals

Celebrate mistakes and struggles

Avoid labeling your child and others

Model growth mindset behavior
10 Ways to Teach Kids to Have a Growth Mindset
As adapted from Sue Lively on www.onetimethrough.com below are:
Instilling a growth mindset in children at young age can result in more success for children in adolescence and adulthood. Changing from a fixed mindset to a growth mindset can be difficult for many, however, can be extremely rewarding in life. It may take some time for you as a parent but as you begin to change your own mindset you can teach your children to be more flexible, inclusive and successful as they grow.
Some great books to read to your children to help facilitate these different concepts include:
Your Fantastic Elastic Brain: Stretch it, Shape it by JoAnn Deak

Making a Splash by Carol E. Reiley

I knew Your Could by Craig Dorfman

Thanks for the Feedback, I think by Julia Cook

Bubble Gum Brain by Julia Cook

The Little Engine That Could by Watty Piper

When Pigs Fly by Valerie Coulman

Someday by Eileen Spenelli

The Girl Who Never Made Mistakes by Mark Pett and Gary Rubinstein

Sky Pig by Jan L Coates